Earthy Fluidity Cardigan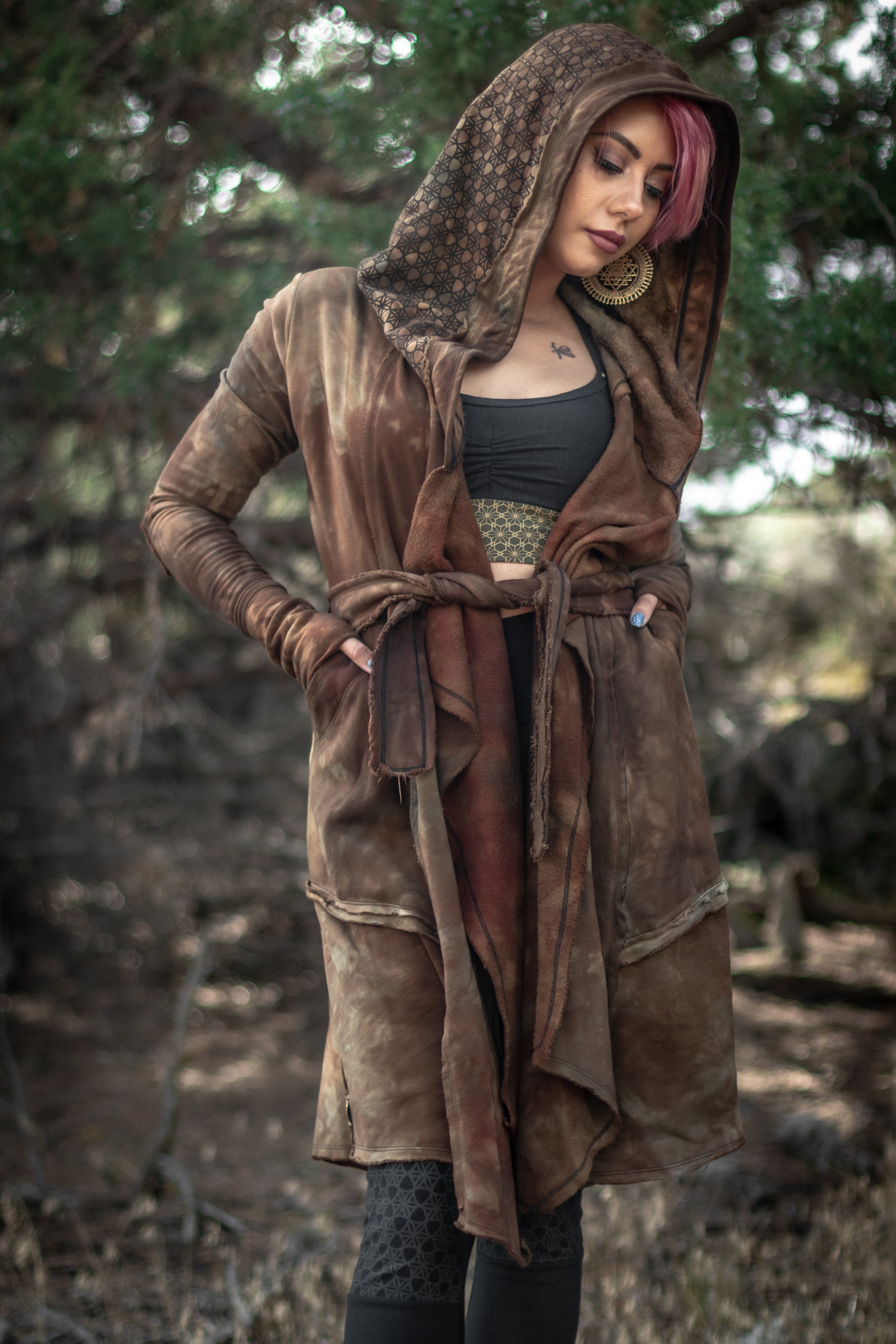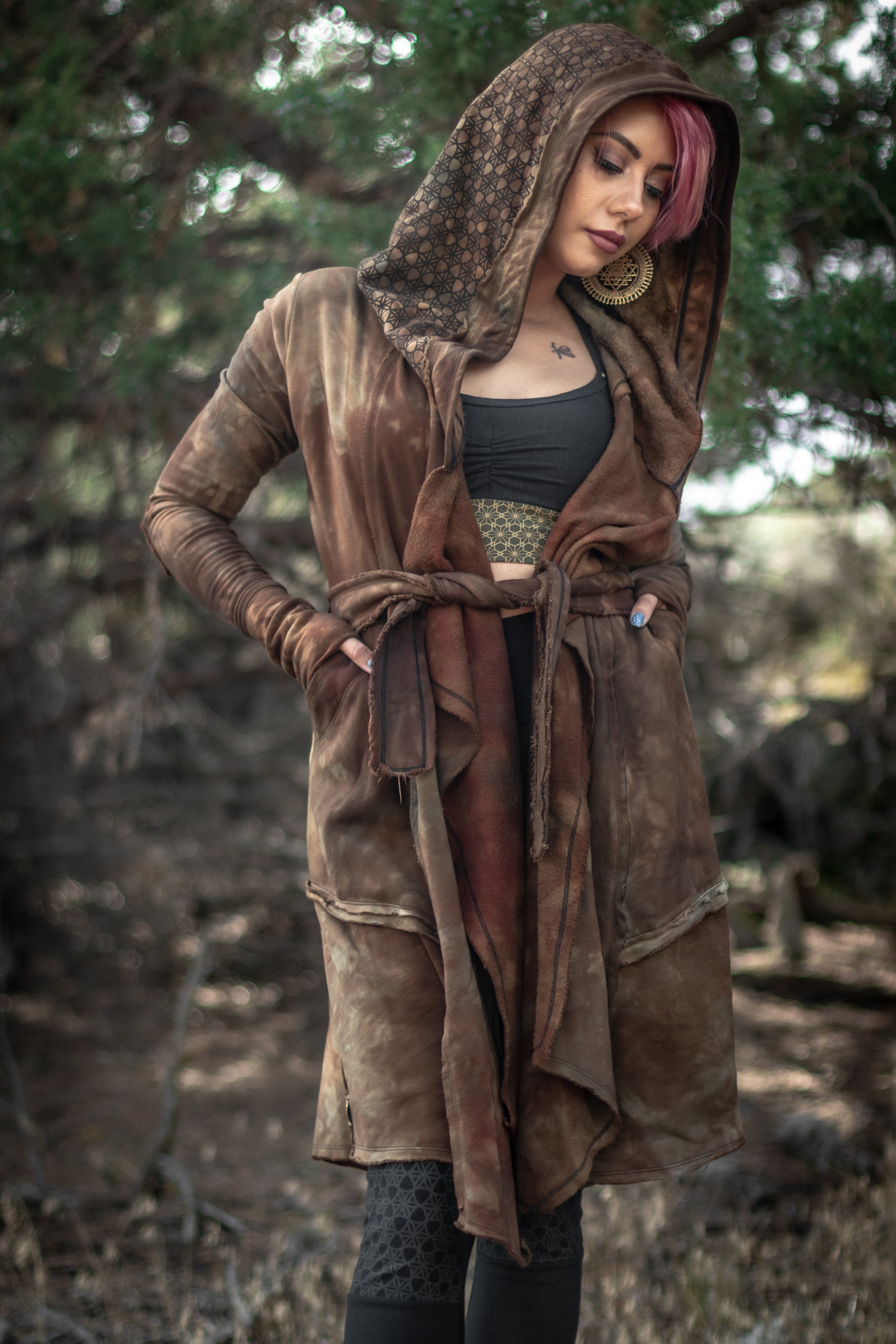 sold out
Earthy Fluidity Cardigan
Fluidity - The ability of a substance to flow easily.
The name quite literally explains the ease of this coat. It can be worn around the house lounging and just as easily on a night out on the town.
Made From extremely soft bamboo organic cotton fleece.
Arms are a bamboo stretch fleece to remove bulk and make it easy to layer.
Extremely deep hood with decorative brim.
Screen printed details in black flower of life variation.
Long removable tie and studded loops.
Signature detailed tag.
Slip into this earthy beauty with grace.
Bamboo 70 % Organic Cotton 30%
13 ounces
Size large can also accommodate extra large